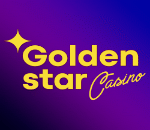 The Casino de Marrakech is known for its luxurious and elegant interior. The casino has a modern design and features various gaming tables and slot machines for guests to play. The atmosphere is typically lively and energetic, with the sounds of slot machines and the chatter of players creating an exciting ambiance.
In terms of dining options, the casino offers a few choices for guests. The "Majorelle" restaurant is located inside the casino and serves a mix of international and Moroccan cuisine. It offers a refined and upscale dining experience with attentive service. Guests can also enjoy drinks and snacks at the casino's bar, which features a selection of cocktails, wines, and other beverages.
In addition to the casino and dining options, the Es Saadi Resort also offers a range of amenities, including a spa, a nightclub, and several other restaurants and bars. Overall, the Casino de Marrakech and its surrounding resort offer a luxurious and high-end experience for those looking to gamble and enjoy other amenities during their stay in Marrakech.
Casino in Marrakech Morocco
Casino de Marrakech is one of the most popular Casino in Marrakech Morocco, located in the Es Saadi Resort. Here are some details about Casino de Marrakech:
Games: The casino offers a variety of table games, including blackjack, roulette, baccarat, and poker. In addition, there are several slot machines available for guests to play.
Dress Code: The dress code for the casino is smart casual. Guests are expected to dress in a presentable manner and avoid wearing sportswear or beachwear.
Hours of Operation: The casino is open every day from 8 pm to 4 am.
Location: Casino de Marrakech is located in the Es Saadi Resort, which is in the Hivernage neighborhood of Marrakech. The resort is only a few minutes away from the famous Djemaa El Fna square.
Other Amenities: The Es Saadi Resort also offers several other amenities such as restaurants, bars, a spa, and a nightclub, which guests can enjoy after gambling at the casino.
Age Restrictions: To enter the casino, guests must be at least 18 years old.
Currency: The casino accepts Moroccan dirhams, as well as euros and US dollars.
Morocco casino resort
Overall, Casino de Marrakech offers a great gambling experience for those looking to try their luck in Marrakech. With a variety of games, a smart casual dress code, and convenient location, it's definitely worth a visit. The beautiful and luxurious casino de Marrakech is one of our Morocco casino resort tips.
You like to play roulette in the casino de Marrakech?
To play roulette at the Casino de Marrakech, follow these steps:
Exchange your money: Exchange your cash for chips at the cashier's desk or the exchange office. Roulette tables have different minimum and maximum bets, so make sure you have enough chips to place your bets.
Choose your bet: On the roulette table, you'll see a grid of numbers and colors. You can place your chips on individual numbers, a combination of numbers, or colors (red or black). You can also place your chips on odd or even numbers, or on groups of numbers.
Wait for the dealer: Once all bets are placed, the dealer will spin the roulette wheel and drop a small ball onto the spinning wheel.
Watch the ball: As the ball slows down, it will eventually come to rest on one of the numbered slots on the wheel.
Collect your winnings: If the ball lands on the number or color you bet on, you'll win a payout based on the odds of that bet. If you lose, your chips will be collected by the dealer.
Repeat: You can continue playing by placing your bets on the table and repeating the process.
It's important to note that each roulette table may have slightly different rules, so it's always a good idea to check with the dealer or casino staff if you have any questions. Additionally, it's recommended to start with smaller bets and gradually increase them as you become more familiar with the game.
Gambling in Morocco
Although gambling in Morocco is legal, it is not as widely practiced as in other countries. The country has various casinos that offer games such as blackjack, roulette, baccarat, poker, and slot machines. However, locals usually do not gamble, and the majority of the customers at these casinos are tourists.
Besides casinos, sports betting is also available in Morocco through numerous betting shops across the country. These shops allow betting on various sports, including soccer, basketball, and tennis, among others.
Online casino Marrakech
Horse racing is another common form of gambling in Morocco, and there are several racecourses scattered throughout the country. One of the most popular racecourses is the Marrakech Hippodrome, where visitors can watch live races and place bets on their preferred horses.
It is essential to note that alcoholic beverages are not served in Moroccan casinos. Visitors should also practice responsible gambling by setting a budget for their activities to avoid overspending. Additionally, visitors should be respectful of local customs and dress modestly while visiting public places, including casinos (  online casino Marrakech ).
Casinos in Marrakech
These gambling regulations for Morocco also apply to the casino de Marrakech. It is important to respect the relevant laws of each country. For all tourists who don't want to leave their hotel room, there is a wide range of licensed online casinos on "Casinos in Marrakech". If you register at one of these casinos, you will receive a high casino bonus with which you can try many of the casino games for free. We wish you good entertainment!